Contact us
LinktGO support is entirely digital which means we don't have a phone number. Rest assured, our Melbourne-based agents aren't robots. Get in touch via the Help Centre in the app.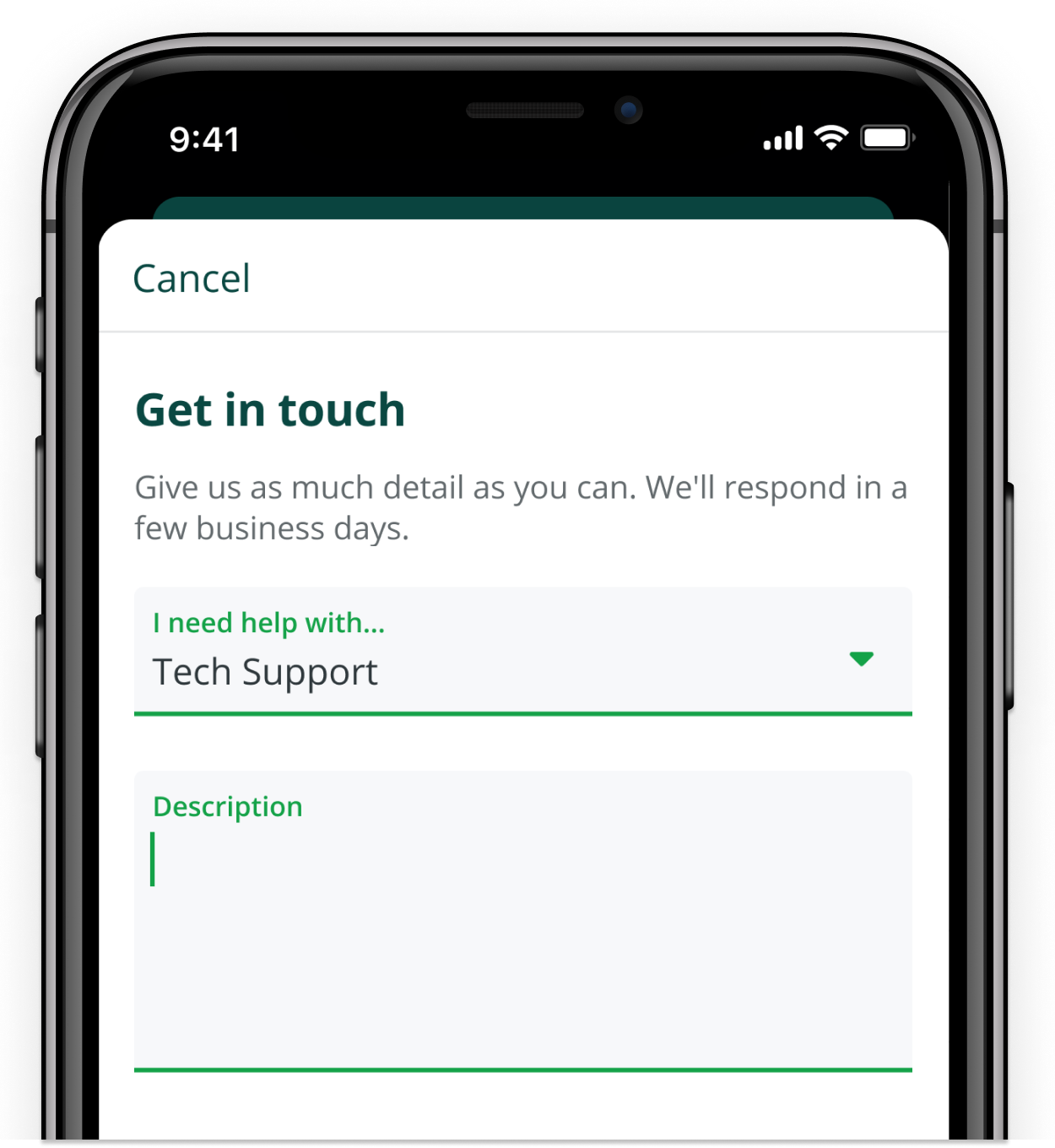 Need more help?
Where is my trip? It's not showing in my LinktGO app.

Where is my trip? It's not showing in my LinktGO app.

To see your trips in real time, for app versions 2.32.0 and above, launch LinktGO and turn the Real Time Tracking Switch (located in the top right of your screen) to ON before every new toll trip. For lower app versions, open the app, tap GO and keep the app open until you've arrived (in the background is okay).


Also, make sure the app has access to your device location (allow location permission when prompted or do this in your device settings).

In some instances, the LinktGO app may not be able to detect your GPS location in real time, which means it won't notify you of a trip right away.

If this happens, the trip will be sent to you as a Delayed Detection notification within a week of taking the trip.

Here are some of the reasons why the app might not be able to detect your location:

The Real Time Tracking Switch wasn't ON during your trip
Location permission isn't enabled for LinktGO
Locations Services on your phone were turned off
Your phone wasn't with you in the car
Your phone battery was flat
Bad weather
The vehicle you were travelling in had a metallic windscreen

As long as you aren't blocked (due to previous overdue trips) and the vehicle you were travelling in was correctly registered to LinktGO at the time of the trip, you won't get a toll notice.

If you chose Already travelled? when registering, any trips taken prior to registration and within the Already travelled? allowable time frame will be sent within a week as Delayed Detections. If you travelled prior to the allowable time frame, you won't receive your trips in LinktGO. Learn more

I have a Linkt Tag account. Can I use LinktGO?

I have a Linkt Tag account. Can I use LinktGO?

LinktGO is not designed to be used in conjunction with an existing toll account, tag or pass. Using both may result in being double-charged.

If you're a frequent toll road user, a tag account will save money on fees. If you already have a Linkt account, you can log in to your account using the Linkt app, which lets you top up, make payments and more on the go. Download here:

If you decide you'd like to use LinktGO, for the best experience, we recommend removing the vehicle you plan to use with LinktGO from any existing account or pass before registering to LinktGO.

Can I use LinktGO for rental or hire cars?

Can I use LinktGO for rental or hire cars?

When driving a rental or car share vehicle, please check with your rental agency first about how to pay for planned or unplanned toll road travel, as many of their vehicles come equipped with toll payment accounts.

Proceed with caution


We do not recommend using LinktGO with any rental or car share vehicles that have a tag or other toll payment account, including but not limited to the following:

Avis
Budget
Europcar
Hertz
Jucy Car Rental
Redspot
Sixt

And also: Ace Rentals, Alpha Car Hire, Andy's Auto, Apex, Atlas Car, Bargain, Bear Rentals, Bike Round OZ, Brisbane Car Rentals, Carnet Rentals, East Coast Car Rentals, Freebie Rentals, Haynes Hire, LTD Bus & Truck Rentals, Mobile Truck Rental, Newcastle Rental, PHD Refrigerated Van Rentals, Rent-a-Bomb Mascot, Rent-a-Ride, Rentco, Roadway Rental Car, RTH Refrigerated Transport Hire, Save Rent-a-Car, Southern Cross, Sydney Ute Van Hire, Turnbull's.

Your trips will automatically charge to the tag, not LinktGO.

If you're unsure, ask your rental agency if your vehicle has a tolling account.

Even if you pay with LinktGO, you may be charged extra fees by the rental agency.

Good to GO


You can use LinktGO if you're renting from an agency that does not have any toll payment account or tag.

Set an end date

When adding the vehicle, tap Rental Vehicle? To add an end date. This is the date and time you'd like LinktGO to stop applying the rental vehicle's toll travel to your app. We recommend setting it to the time you return the rental so that you don't get sent the next driver's trips. Don't worry, even after you've removed the vehicle, you'll receive your trips for payment.

Android: Menu > My vehicles > Add vehicle

iOS: More > My vehicles > Add vehicle

If you set your end date to less than 24 hours, you may see a warning recommending you keep the vehicle registered for a minimum of 24 hours. When you travel on the roads below, it takes 24 hours for that road to register your arrangement with LinktGO. Arranging for less than 24 hours may result in a toll notice or invoice with added fees, so we recommend extending your registration time to ensure your toll travel is covered.

Register for at least 24 hours if you plan to travel on the following roads:

Sydney Harbour Bridge/Tunnel (NSW)
EastLink (VIC)

Cover past travel

If you've already travelled, LinktGO can cover travel for up to ##!NAT_backdate_linktgo!## prior to registering to the app.

Learn more: I took a trip before registering to LinktGO.

Alternatively, if the vehicle doesn't already have an account, you can open an account, to cover travel prior to registering for up to ##!NAT_backdate_postpaid!## in QLD or ##!NAT_backdate_legacy_account!## in NSW or VIC.